Aries Industries Welcomes SNT Solutions to Dealer Network 
Serving Aries Customers in Eastern Canada
Aries Industries has added SNT Solutions, serving Eastern Canada, to its extensive network of dealers providing pipeline inspection and rehabilitation equipment.
SNT Solutions, based in Dartmouth, Nova Scotia brings 20 years of experience in the sewer, inspection, refuse, and public works equipment industry to the Aries dealer network. As an Aries Industries dealer, they will sell and service Aries sewer inspection and rehabilitation equipment to customers throughout the Canadian provinces of Nova Scotia, New Brunswick, Prince Edward Island and Newfoundland.
"Joining the Aries dealer network is the right choice for SNT Solutions because they are aligned with our values," according to Dealer Principal, Tony Peverill. "Both Aries and SNT Solutions are committed to providing quality sewer inspection and rehabilitation equipment that is built to last and with a commitment to customer experience and support that is second to none."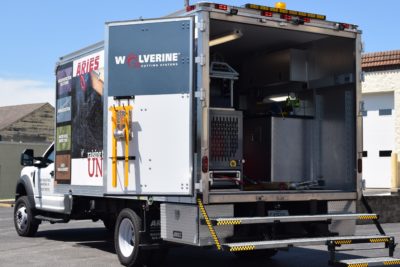 Jim Kraschinsky, Vice President of Sales at Aries Industries agreed, "We are thrilled to welcome a well-respected industry veteran like Tony and SNT Solutions to our international dealer network. We share a commitment to delivering high quality equipment and customer service and know that SNT will be a great asset to our new and existing customers in Eastern Canada."
With numerous repair technicians, a fully stocked parts inventory and a multiple-bay shop, SNT Solutions is fully equipped to sell and service Aries sewer inspection and rehabilitation equipment, including mainline and lateral cameras, cutters, and vehicles.
To locate a dealer near you, view our dealer map here.
Related posts: Aries Welcomes JD Brule Equipment to Dealer Network