Serving Aries Customers in Ontario and Quebec.
Aries Industries has added JD Brule Equipment, serving Ontario and Quebec, to its extensive network of dealers providing pipeline inspection equipment and vehicles.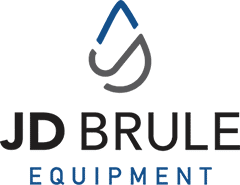 JD Brule Equipment, based in Greely, Ontario has worked in the underground infrastructure industry, providing premium service in Eastern Canada for over 30 years. As an Aries Industries dealer, they will sell and service Aries video inspection equipment and vehicles to customers throughout Ontario and Quebec.
"Our long-standing tradition of providing top quality equipment and service led us to partner with Aries Industries Inc.," according to Bill Woods, JD Brule Equipment Manager. "Becoming an Aries dealer will ensure our customers have access to a well-rounded roster of CCTV inspection equipment to fit all their job requirements. We are excited for this opportunity and look forward to the value that this will bring our existing and new customers."
Jim Kraschinsky, Vice President of Sales at Aries Industries agreed, "In choosing a dealer, we look for shared values of quality products and unmatched service. JD Brule Equipment is a respected veteran of our industry and brings years of dedication to excellent customer service. Their values align with our commitment to deliver the very best customer experience in the industry."
For additional information on the Aries Industries Inc. equipment and service that JD Brule Equipment provides, contact Adam Russel, Business Development Specialist at adam@jdbrule.com.