Aries Industries, maker of equipment for pipeline inspection and maintenance, announced it has extended its market reach with the hiring of Wes Brown as Canada sales manager. Brown, based in Innisfil, Ontario, oversees the entire Aries Industries dealer network in Canada. He will focus on building strong customer relationships throughout the country, where Aries Industries has added three new dealers in the past 15 months.
Brown comes to Waukesha, Wis.-based Aries Industries from Joe Johnson Equipment in Innisfil, where he served as product manager. He holds undergraduate degrees from Western University and Georgian College, and is studying for an MBA at the University of Fredericton.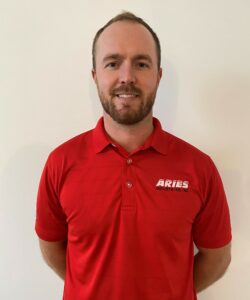 "We are thrilled to add Wes to the Aries team as we continue to grow our Canadian footprint," said Jim Kraschinsky, vice president of sales for Aries Industries. "His knowledge of product technology, coupled with his keen ability in cultivating relationships, will deliver solutions for our customers and keep our growth trajectory moving upward."
Founded in 1985, Aries Industries has added dealers in Ontario, Nova Scotia and Calgary since August 2020.
During this time frame, the company introduced three new significant products to its roster: the Laser Profiler, TrailBlazer Enclosure and the Dual Reel for mainline and lateral inspections. Each provides innovative, cutting-edge solutions to the challenging work of inspecting and maintaining underground infrastructure.