Solar charging battery powered system allows long run time, emissions-free use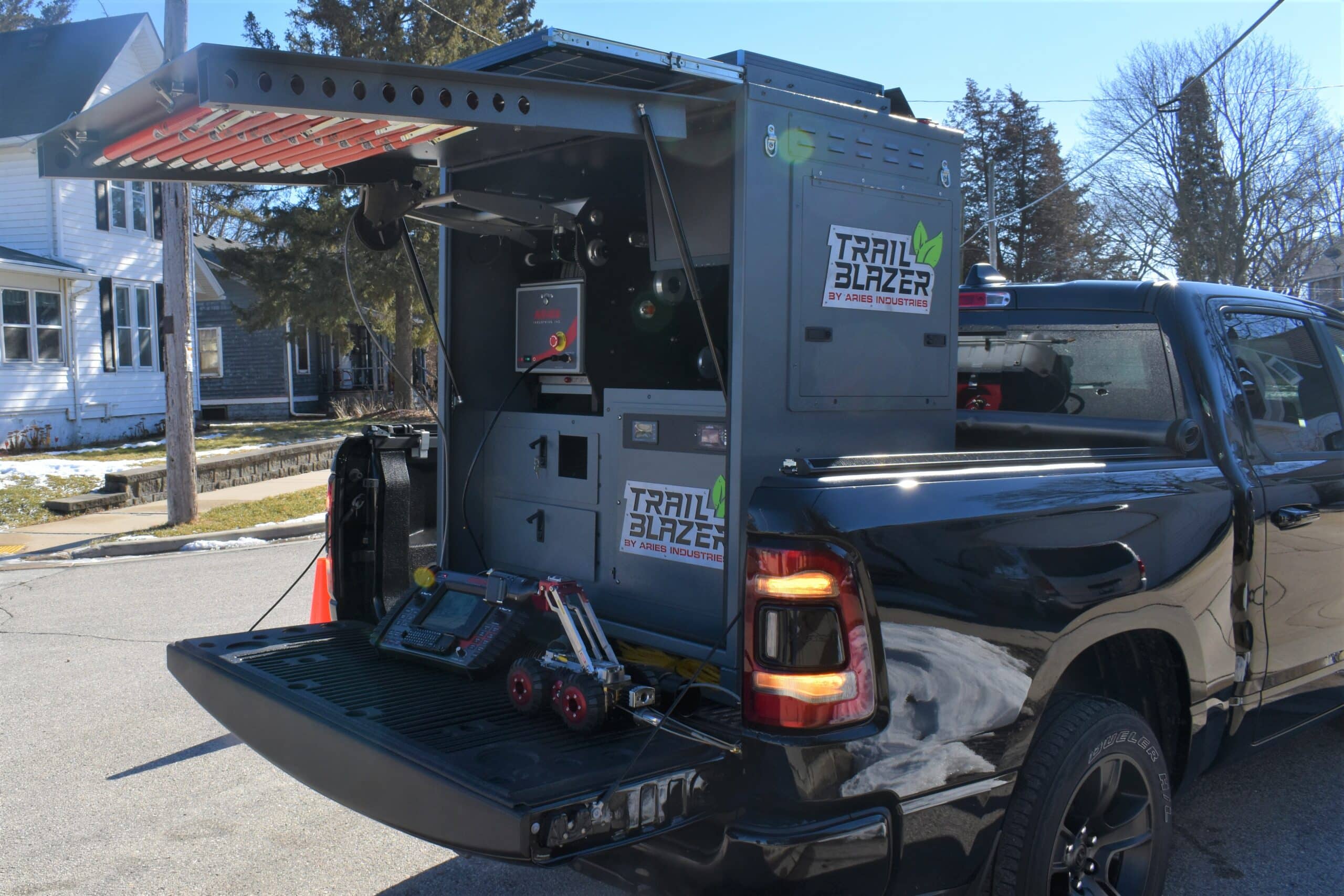 Take your sewer inspections green! We are excited to introduce a hybrid model of our TrailBlazer sewer inspection equipment mobile enclosure. The TrailBlazer is a self-contained equipment enclosure that can get critical pipeline sewer inspection equipment into tight work sites.
The TrailBlazer Hybrid employs a solar battery charging system for easy, on-site power replenishment. Its lightweight, lithium-ion batteries can provide up to 10 hours of quiet, emissions-free operation. By not requiring access to a remote power source, the Trailblazer Hybrid offers greater flexibility of use, especially for extended periods of remote operation in the field.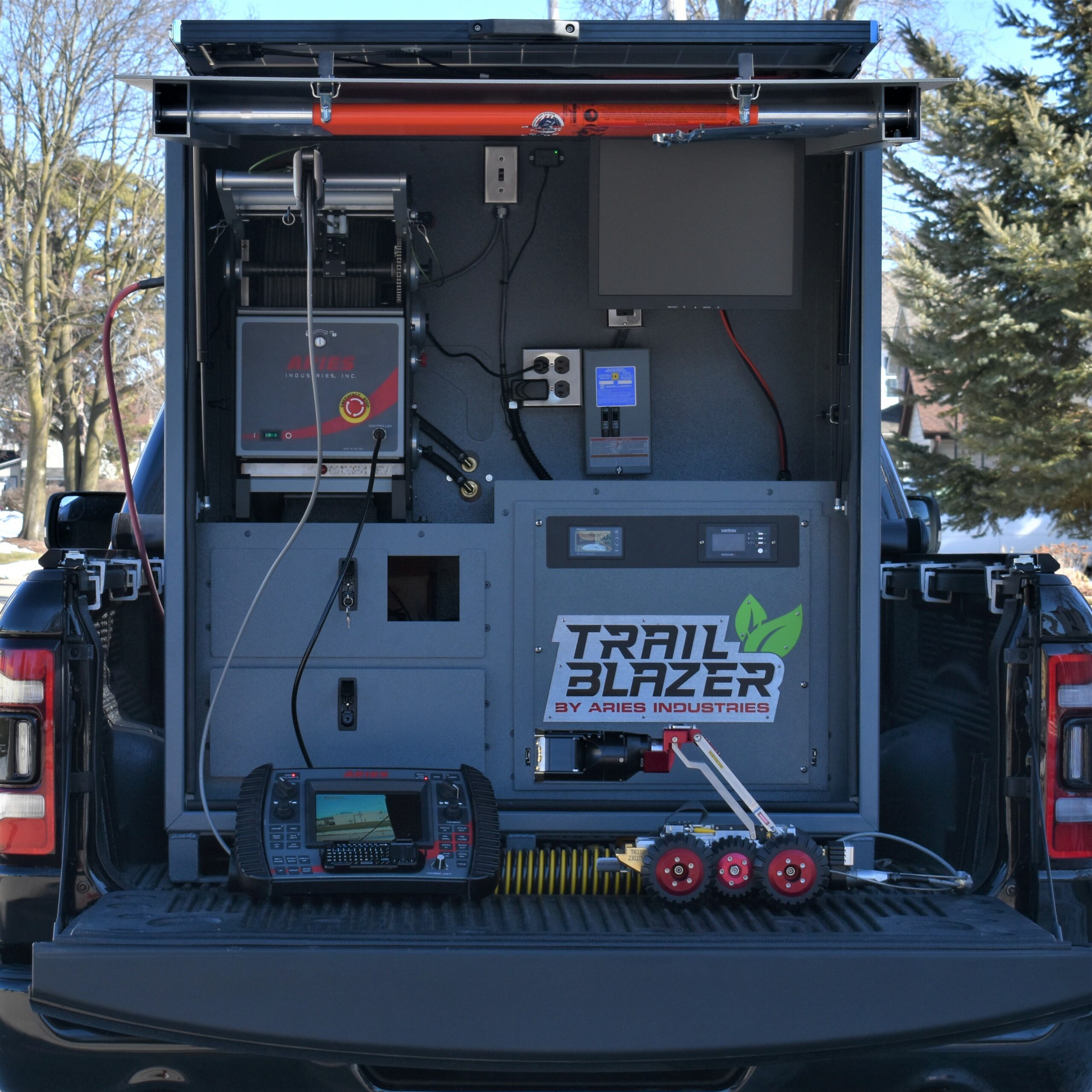 The Trailblazer Hybrid allows recharging from a fixed shore power source, too. The lightweight, lockable enclosure can house an Aries Industries Mobile Pathfinder System, used to send remote-control inspection robots into pipes and record interior conditions with video cameras. The unit mounts onto a pickup truck, ATV or trailer, allowing pipeline inspection equipment to be brought into locations too small for larger vehicles.
"We are thrilled to introduce the Trailblazer Hybrid, a new generation of our popular product that helps customers efficiently inspect mainlines in hard-to-reach areas," said Larry Brown, President and CEO of Aries Industries. "By equipping the product with a solar charging system and battery power, we've freed users from having to remain close to a fuel source. The result is tremendously enhanced service range and flexibility."
The TrailBlazer employs a weatherproof and corrosion-proof shell to protect and transport the control system. Inside are two 250-pound capacity drawers to securely store tractors, cameras and accessories. A flip-up sunshade provides protection from the elements and stores 33 feet of poles. The unit has one sunlight-readable monitor, four 120-volt outlets and two USB outlets.
More information on the TrailBlazer is available at https://ariesindustries.com/products/vehicles/trailblazer-enclosure/ or by calling (800) 234-7205.