Aries Industries is in a state of continuous improvement with a company-wide goal of maximizing uptime for customers. Four years ago, when a new executive leadership team took the reins, we looked at how to revamp and improve our service and support area. We made incredible strides in improving communication both internal and external, streamlining workflows to increase turnaround times, and implementing advanced tracking to accurately monitor key metrics.
These efforts continue and in 2022, we unveiled Aries Total Support approach, which includes five critical areas:
Technical Support
Loaners
Parts
Repairs
Training
Our Total Support area is under the leadership of Jerry Kienast. He is a lifelong resident of Wisconsin, who grew up within walking distance of the Aries Industries Waukesha facility! Jerry, a Six Sigma Black Belt, has 30 years of experience in heavy equipment. His customer-centric philosophy aligns with Aries culture of delivering an outstanding customer experience.
"Underpinning my focus for Total Support is the belief that every interaction should be a low-effort experience for the customer. That means customers should only have to give minimal effort for a big payoff."

Jerry Kienast
Customer Communication
Keeping the lines of communication open with customers is key to providing excellent service. For example, the Total Support team has increased customer contact during the repair cycle. For customers having a hefty inventory of Aries equipment and consequently more repair work, we strive to update them weekly on the status of every unit in for service.  This is an across-the-board effort, no matter where repairs are occurring – Waukesha, field service, or dealer service centers. Future plans include investigating how best to provide automated status updates at each stage of the repair cycle.
Maximizing Uptime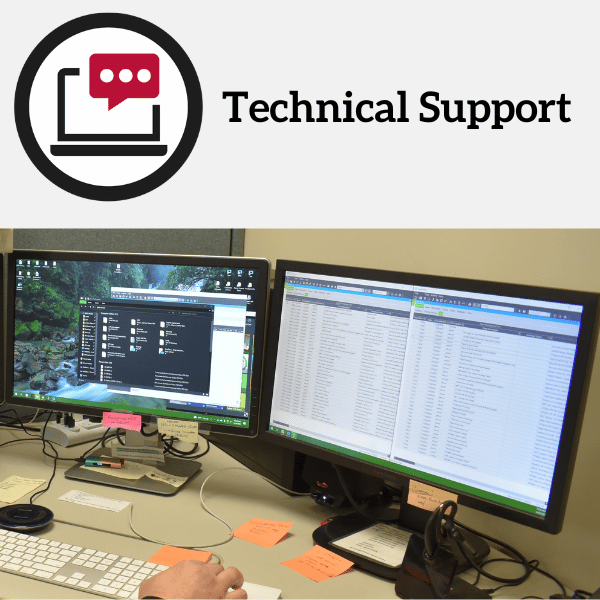 Every area of Aries Total Support revolves around the commitment to maximizing uptime for customers. It starts with having the right people on our Technical Support team. The best way for us to keep customers up and running is to resolve as many issues as possible via a phone call with one of our experts. Minimizing the need to send components or equipment in for repair means less downtime and more productivity on the job.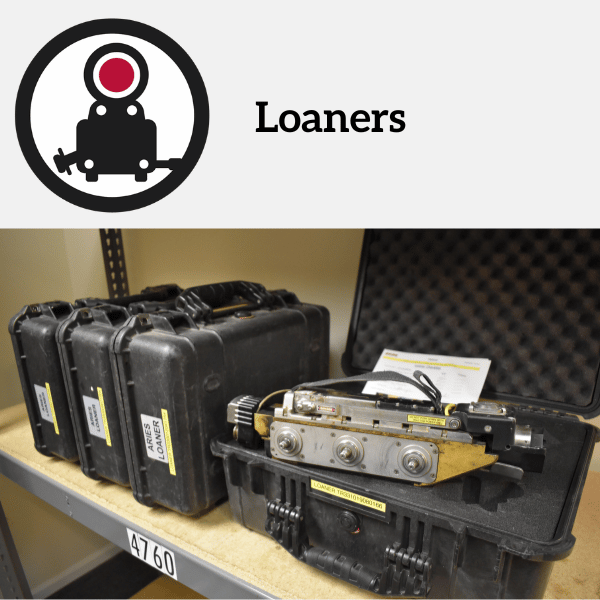 Our robust (200+ components) free loaner program is another avenue we leverage to ensure customers don't lose time on the job. In the event equipment needs to be sent in for repair, we ship a similar model so crews are able to keep working.
Accelerate Turnaround Time
Accelerating turnaround times is critical for our goal of maximizing uptime. Anytime a unit is in for repair or is down in the field means time lost on a job. Our entire Total Support team is dedicated to reducing turnaround times wherever possible. One way we are tackling this is to create a process map in technical service and repairs. We are looking at each step of the customer journey from the moment they initiate contact with us through the point of either receiving their equipment back from repairs or the equipment regaining functionality through a technical service call.
The goal of this effort is to identify opportunities to eliminate any steps that are unnecessary or to accelerate how quickly we move from one step to the next in the process. We are also committed to shipping loaner equipment out quickly when needed by a customer to keep on track in the field.
"I'm always looking to do things as efficiently as possible for the customer.  We've made headway and will continue this effort to improve the process map."

Jerry
Streamlining Access to Parts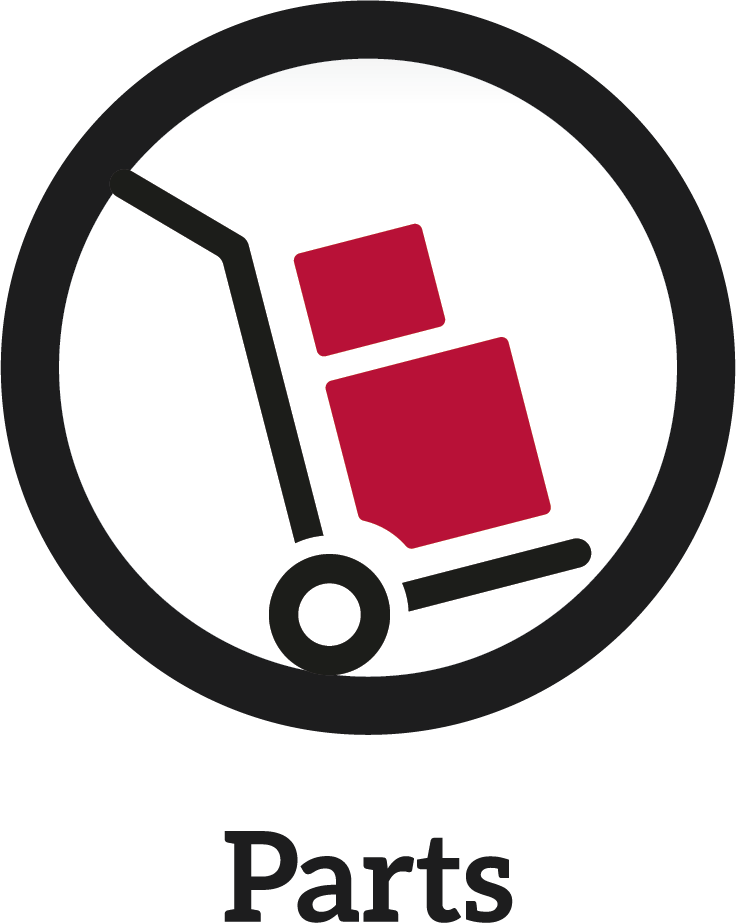 Supply chain issues have affected the timing of accessing parts. We have taken a proactive approach by identifying the most-used parts that have been affected by delays. With that information we are capitalizing on opportunities to accelerate re-suppling those parts.  For example, we are looking for alternative partners to produce high demand parts. Another creative way we are navigating supply chain impediments is to adjust our system so we are alerted when a customer requests a part that is in short supply. We are always looking to minimize back orders of our parts inventory.
The Future of Ordering Parts
In the future, we plan to establish an online portal where a customer can order parts based on drawings of equipment/parts schematics. Customers will be able to view a picture of the segment of their equipment unit and add the needed part to their cart with the click of a button. Eventually customers will be able to see real-time inventory & pricing. The functionality of the portal will expand over time with a phased roll out of available parts, complimentary training videos, service bulletins, etc.
Industry-Leading Training Program
Our training program is multi-faceted and includes everything from start-up training for customers obtaining new equipment to training for our dealers in servicing Aries equipment.
Start Up Training and Video Series
We provide hands-on training out in the field for customers after a sale. We are rolling out a standard, documented start-up training program so that whether a customer is receiving training from one of our authorized dealers or from an Aries trainer, the experience and information covered is consistent.
Beyond initial training, we want our customers to have access to information that will help them diagnose and even tackle some repairs in the field.  Again, the goal is to keep equipment up and running on the job. We are creating a series of videos on topics like  terminations, control room settings, clutch operations, and more. These videos will be available via our online parts portal by the end of the year.
Repair Service Training for Dealers and Customers
We have an extensive network of quality dealers throughout North America. To ensure Aries customers have a consistent experience, no matter where they turn for service, we developed training for dealer service technicians. This same opportunity is available to customers who want to learn to do their own equipment repairs. We provide a hands-on learning environment at our Waukesha, WI facility with an experienced trainer. The dealer (or customer) can request the specific type of training they want. We limit the training experience to only two technicians, so we can provide dedicated attention and help them sharpen their skillset in the service they provide.
The repair service training kicked off in November of 2022. Our sales team offers this opportunity to both dealers and customers and dealers can offer it to their customers as well. If you are interested in learning more, reach out to your sales person or contact Jerry directly.
We are excited about how Aries Total Support area has evolved and improved over these past few years. More exciting improvements are ahead, with each change geared toward improving the customer experience and maximizing uptime.
Interested in learning how Aries can help you maximize uptime on your pipeline inspection and rehabilitation projects? Contact us today to learn about the equipment we provide and the support that comes with it!