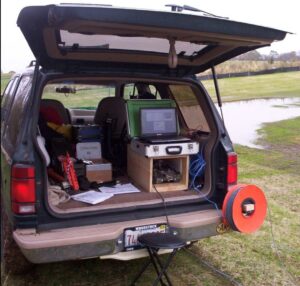 In the pipeline inspection industry, everyone starts somewhere. One of the best decisions you can make as you start out is to choose an equipment manufacturer who can grow with you.
One of our contractor customers (Pipe View America) shared with us a throwback picture of where he began…using the back of an SUV to transport his Aries inspection equipment.
Fast forward several years and multiple inspection projects later and this same contractor now has a large fleet of Aries high-cube trucks.
This is just one example of how we have the equipment and vehicles to grow with a business.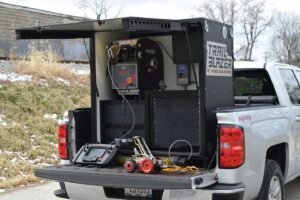 For example, someone just starting out may not be ready for the investment of a truck. Thanks to our TrailBlazer Mobile Enclosure, you can skip moving your equipment in the back of an SUV!
Built out with a Mobile Pathfinder or Master Controller System, you can put the TrailBlazer in an ATV, trailer or pick-up and have full mainline inspection capability.
As your business grows, you may find you need more storage space, additional inspection equipment, or maybe you are ready to operate your equipment from a comfortable control room. Take that next step with an Aries trailer or van.
RELATED POST: Considerations When Purchasing a Sewer Inspection Vehicle
The underground infrastructure industry is expected to grow exponentially over the next several years. Are you ready to grow to meet the demand? It may be time to make that investment in your first fully-outfitted inspection high-cube truck or expand your existing fleet. Aries has standard layouts, finessed over countless builds to maximize space, efficiency, and comfort. Our veteran team can also add customized features to meet your unique needs.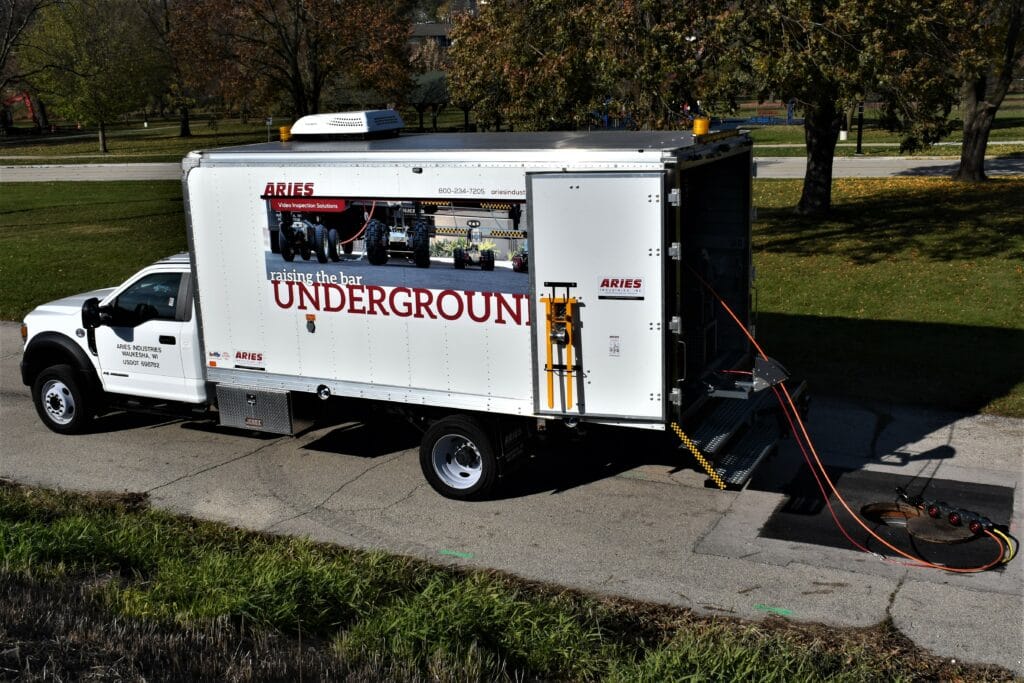 Whether you are just starting out or ready to grow, Aries has the right size vehicle for your pipeline inspection business. Connect with one of our experts today to start the conversation. Call 800-234-7205 or complete a contact form here.