10 years ago, people around the world were riveted to their screens as they watched a miracle unfold. 33 miners in Chile, who had spent 69 days trapped underground, were hauled to the surface. The rescue was the result of an effort that brought together resources and organizations from around the world, including Aries Industries.
How It Happened
The incident began on August 5, 2010 when the main ramp into the San Jose mine collapsed, leaving 33 miners trapped 2,300 feet underground. Officials were unable to communicate with the miners and were unsure of their precise location until August 22nd, when the miners attached a note to a probe that had been lowered via a borehole.
Aries Gets Involved
Aries' Fresno location had an existing relationship with a contractor working out of Chile, who reached out to see if Aries could provide a camera system that was slim enough to fit through a 2" diameter borehole and that had enough cable to reach the area where they believed the miners to be located.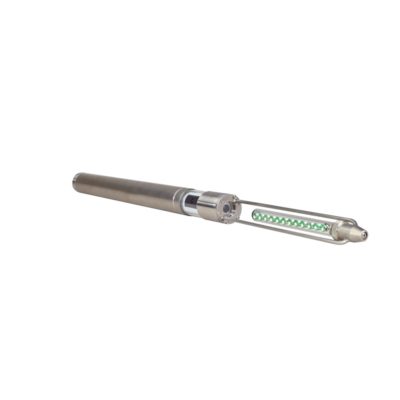 Within two days, Aries shipped the WC1750 camera that was normally used for water well inspections and that had a cable length of 5,000 feet.
Mike McGrew, R&D and Chief Technology Officer at the time said, "We were proud to be the first camera sent down that confirmed the miners were alive. It's really something to know that those famous images from underground of the miners and the shelter they had were captured thanks to our Aries' camera."
Throughout late August and September, the miners were able to share video messages with their families, as well as a glimpse of what their daily routines were like underground. 
The world heaved a sigh of relief when the first miner was pulled to the surface on October 13, 2010. The rescue effort was lauded as a result of the collaborative effort of the Chilean government, NASA, various contractors and companies around the world. Aries employees were also thrilled at the successful outcome and the role they played and 10 years later, it is still a source of great pride.