We are pleased to announce that the Wellness Council of America (WELCOA) has given Aries Industries a Gold Level Well Workplace Award.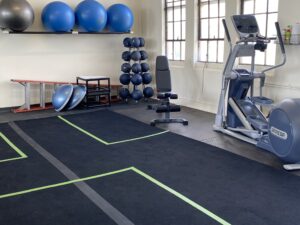 We work to provide our employees opportunities to work on their health and well-being through our on-site fitness center and training classes, and health-related challenges and rewards. Our "Fuel Committee" meets regularly to design programs and improvement opportunities for our team. It is gratifying to receive recognition for our efforts to support our employees in their wellness efforts.
Award Criteria
According to WELCOA, winners of this award "share a vision of protecting and enhancing the health and well-being of each and every employee within their organizations as a part of the very fabric of what they do – not something extraneous and peripheral to the core business functions." To earn this award, Welcoa selects companies based on seven benchmarks, including:
BENCHMARK 1 : Committed and Aligned Leadership
BENCHMARK 2: Collaboration in Support of Wellness
BENCHMARK 3: Collecting Meaningful Data to Evolve a Wellness Strategy
BENCHMARK 4: Crafting an Operating Plan
BENCHMARK 5: Choosing Initiatives that Support the Whole Employee
BENCHMARK 6: Cultivate Supportive Health Promoting Environments, Policies, and Practices
BENCHMARK 7: Conduct Evaluation, Communicate, Celebrate, and Iterate
Congratulations to our team for their work and focus on the wellness of our Aries Industries family!