Safe, Highly-efficient Infrastructure Inspections
We are pleased to announce that we have expanded our broad pipeline inspection product line with the addition of RinnoVision's powerful manhole inspection solutions.
The partnership enhances our ability to provide turnkey solutions to municipalities and contractors, becoming a true single-source provider for mainline, lateral and manhole inspection and rehabilitation solutions.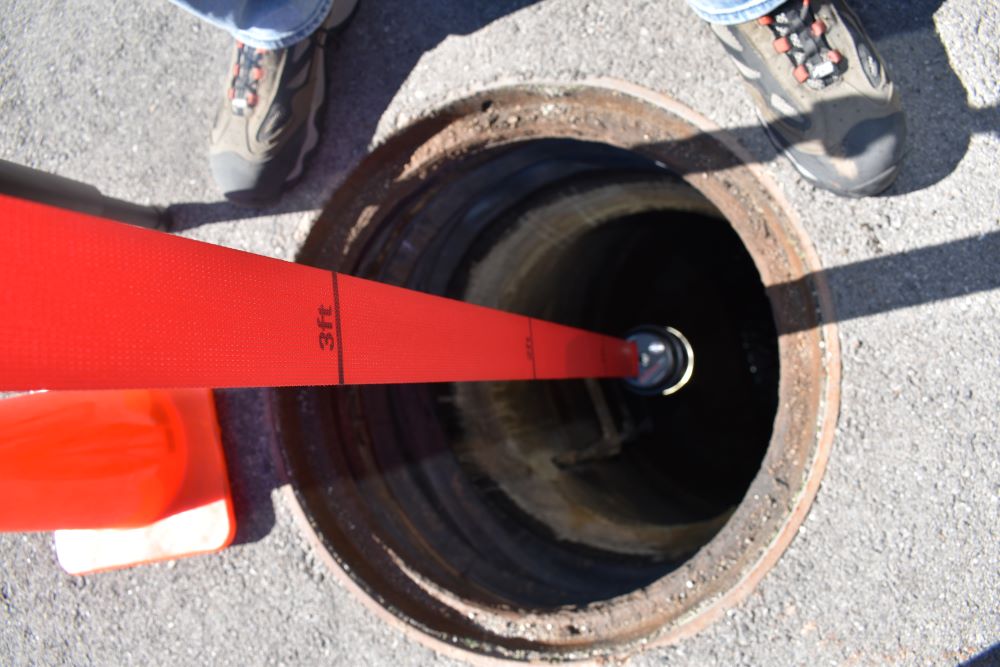 RinnoVision's RV-Pro 360 camera system offers a fast, safe alternative to sending workers into manholes to conduct inspections. Equipped with a 360-degree virtual reality camera, the RV-Pro 360 provides real-time viewing of conditions inside pipes, manholes, tanks, tunnels, wells and other confined spaces.
Manhole Inspection with RV-Pro 360
Lightweight and waterproof, the RV-Pro 360 can fit into pipes as small as five inches in diameter. A built-in, ultra-bright 3,300-lumens light illuminates spaces being inspected. Its rechargeable battery lasts up to 4/1-2 hours. The camera is controlled via cell phone, or a tablet included with the unit.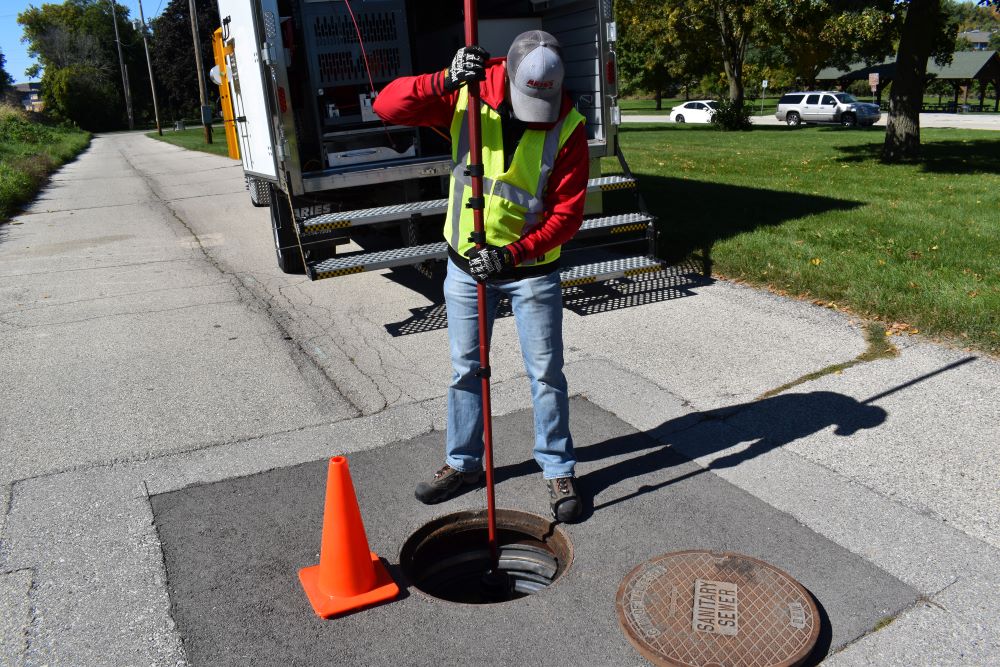 "We are excited to offer RinnoVision's RV-Pro 360 camera system as another advanced, innovative, cost-effective option for our customers to inspect and maintain infrastructure," said Jim Kraschinsky, Vice-President of Sales at Aries Industries. "This product can be used for up to 80 inspections per day, with only one person operating it. The savings in time and labor costs are immediate and ongoing. The RV-Pro 360 defines 'efficiency.'"
RinnoVision's RV-Pro 360 camera system can also be used for bridge inspections, employing a telescoping pole that reaches up to 29 feet. Disruption to nearby traffic is minimal or non-existent.
We are committed to being a value-added partner by understanding customers' needs and providing solutions to further their success, Kraschinsky noted. This latest partnership is another logical continuation. Aries Industries has also expanded its product service reach in recent years via rapid growth of its dealer network.
"We are thrilled to partner up with Aries Industries and strongly believe that this partnership will allow us to best serve the market needs, and help improve the condition assessment, of the world's aging infrastructure," said Félix Baillargeon-Ladouceur, General Manager at RinnoVision Inc.
More About Aries Industries
Founded in 1985, Aries Industries is the industry leader in manufacturing durable video pipeline inspection and rehabilitation systems, plus data management software, to meet the toughest challenges of underground infrastructure and environmental applications. Focused on "Raising the Bar Underground," the company's cameras, tractors and fully-integrated systems are built upon a bedrock of continuous innovation, unmatched reliability and expert customer service. More information is available at www.ariesindustries.com or by calling (800) 234-7205.