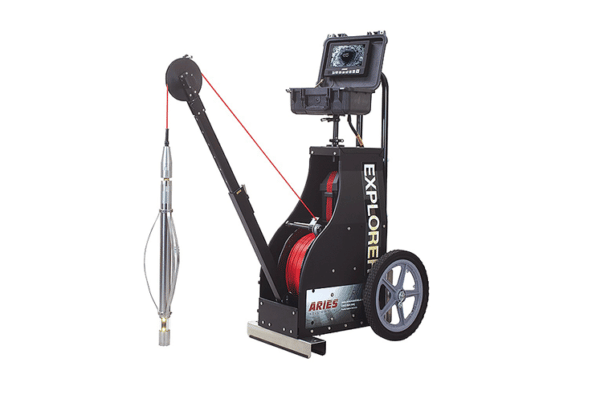 Explorer Mobile System
The Explorer is a completely integrated system for inspection at depths to 1200 feet. This mobile unit is easily set-up by one operator for quick evaluations, increasing efficiency and reducing operating costs. This compact system helps identify faults before they become more serious.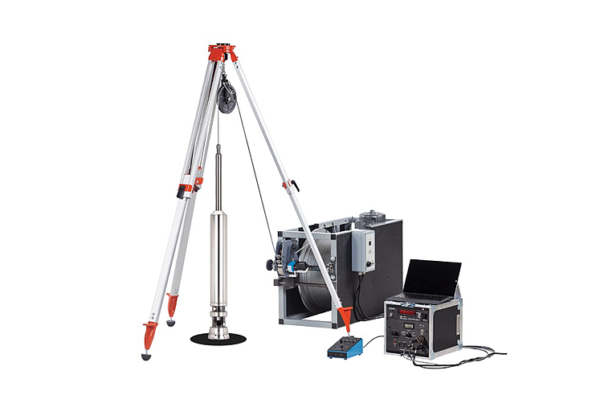 Water Well System
Aries' inspection systems include a camera, an electric winch with up to 5000 feet of cable, a control unit and recording device, with on-screen titling. A level wind ensures uniform spooling for faster camera retrieval. Select from several component options to meet specific requirements.